Main content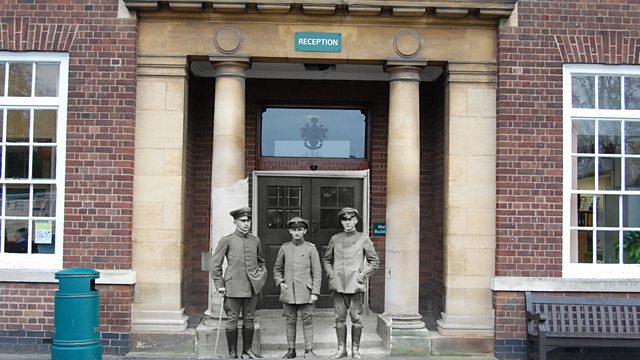 Sutton Bonnington, Loughborough: The Great Escape
Scene of the largest escape from a British Prisoner of War camp
Twenty-two German officers broke out of the Prisoner of War Camp at Sutton Bonnington in 1917 in what was the largest single escape effort of World War One.
Three men were caught on Trent Bridge by the local police and the rest were recaptured without resistance within six days. The man suspected of leading the escape was Kapitan Karl Friedrich Von Muller, one of Germany's most celebrated naval officers.
The men slipped out through a narrow tunnel that they had dug underneath the barbed wire enclosure, during the early hours of 24 September. A local historian, Christine Drew says: "It was later discovered that the sound of digging had been masked by the officers practicing in a band".
One of the extraordinary aspects of the escape was how much the prisoners managed to take with them; along with personal possessions like tobacco, gloves and cigarette cases they were also carrying knives, scissors, maps and homemade compasses. There was also an ample supply of food like tins of sardines and even German sausages.
Location: Sutton Bonnington Campus, University of Nottingham, Loughborough, Nottinghamshire LE12 5RD
Image: Three German officers outside Kingston House in Sutton Bonnington, courtesy of WWWinter Ltd
Presented by Richard English and Christine Drew, a local historian
Duration:
Featured in...
Places around Nottingham that tell a story of World War One

Everyday life in the towns, villages and countryside
More clips from World War One At Home