Main content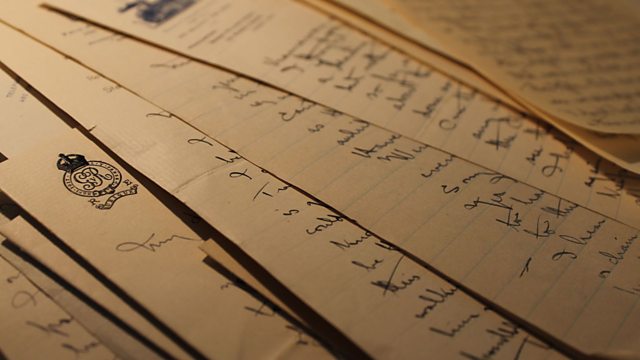 Budock, Cornwall: Letters Chronicling the War
Letters from a miner to his mother, writing about domestic issues and requesting supplies
When war broke out Cornish mining engineer, Arthur Reginald Philips left the mines of Burma bringing his skills to the Royal Engineers tunnelling operations. With a love for writing letters (particularly to his mother) he would write frequently to his 'Dear Mater'.
"So far we have escaped the attention of the Turks in our dugouts, but we are more fortunate than some of the others. There are heaps of tortoises out here. We are all touched up with the sun and rather sore at present." (Reginald Arthur Philips, Royal Engineers)
Today, Arthur's son Anthony Philips, who lives in Flushing, cherishes these war time letters - fascinated by the domestic nature of many of them.
"The food here is chiefly corned beef and bacon and ships biscuits. Yes I received the five pounds all right and wrote at the time. Water is rather scarce and washing becoming a luxury and as for washing clothes it is quite a waiting job. I received a whole sheaf of mail this week you might send me out the Sphere and again the weekly Mail and Times." (Reginald Arthur Philips, Royal Engineers)
World War One prompted huge innovation and development of the postal processes.
"In 1914 Britain's postal service was having to really respond adapt and change to the outbreak of the war. People weren't to know at that stage the scale of which the war was to become," says Chris Taft from the British Postal Museum and Archive.
So how did the letters and parcels reach the soldiers serving in the global conflict?
"Movement of post across the sea was very important despite the dangers despite the fact that there were mines and there were ships attacking the ships conveying the mail. Never the less it was really the only option taking mail across land was done but obviously that was an incredibly long way round. Gradually they were looking at ways of protecting the convoys of these ships and it was a difficult undertaking," explains Chris Taft.
Historians and academics say such letters are important insights into the lives of those involved in the conflict whether on the front line or back at home.
Professor Michael Roper from the University of Essex says: "We tend to think of the war front and the home front as so distant in all sorts of ways; geographically, in terms of the conditions the soldiers were going through in terms of the comparative comfort of home, and yet in this communication in some ways the soldiers are brought close to their families through the fact they're having to do all sorts of domestic work in trenches. There's a dialogue going on between men and their families over these things and particularly between men and their mothers".
Location: Menehay House, Budock Water, Falmouth Cornwall TR11 5BY
Image: Arthur Philips letters, courtesy of his son Anthony Philips.
Duration:
Featured in...
Places in Cornwall that tell a story of World War One

Memorials and the commemoration of wartime lives
More clips from World War One At Home