Main content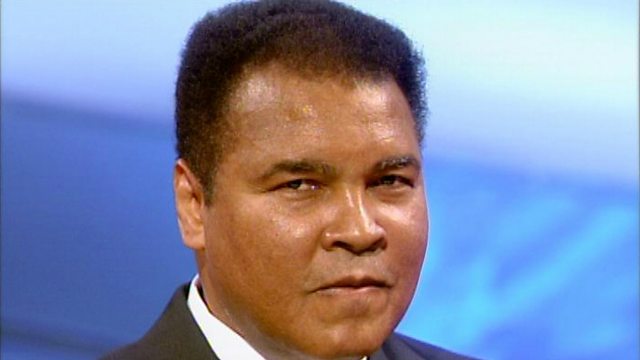 Muhammad Ali's health fears eased by doctor
Muhammad Ali's doctor has played down fears over the former world heavyweight champion's health.
Ali, 72, has had Parkinson's disease since 1984 and there have been rumours his health has been deteriorating, and Abraham Lierberman has been giving an update on his condition.
"I don't know that he is more or less at risk than anyone else but anything can happen. I don't see anything immediately that leads me to think that he is going to die in six months or a year.
"People do not die of Parkinson's. They develop trouble swallowing, they develop pneumonia, fall and bang their heads. His family take extraordinary care of him."
This clip is from 5 live's Sportsweek Sun 2 November.
Duration:
More clips from In Short