Main content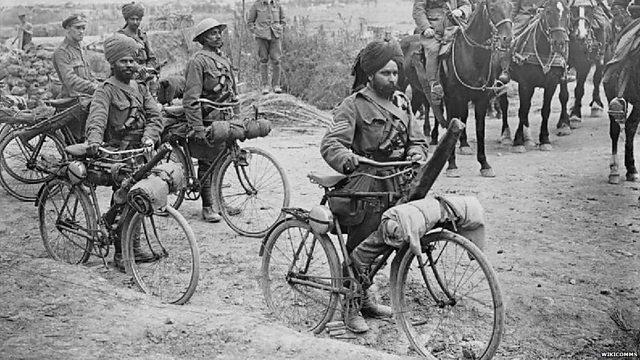 India: Imperialism
Historians, experts and a Delhi public audience debate the impact of WW1 on imperialism.
The Indian army was key to allied military effort in World War One. More than one million men served on the Western Front, at Gallipoli, in the Middle East and in Africa. There were far more Indian soldiers defending the Empire than there were British men in the field. Some were forced to enlist, some signed up because they would be paid, and some were moved by desire to come to British King's aid at his time of need. Gandhi encouraged recruits, saying "We are not entitled to self-rule until we come forward and enlist in the army". Home Rule was not granted however, bitter discontent grew and although its history in not well known in India, the war and its aftermath had a huge effect on the country and its role in the British Empire.
In this special debate staged in partnership with the British Council, the BBC's Razia Iqbal is joined by historians professor Mridula Mukherjee and Dr Srinath Raghavan and a public audience in Delhi, India, to explore the impact of World War One on Imperialism. Internationally acclaimed writer and politician Dr Shashi Tharoor presents a specially commissioned essay on the theme.
(Photograph:Indian bicycle troops at a crossroads on the Fricourt-Mametz Road, Somme, France, July 1916)
(Credit: Wikicomms - photo taken by UK government and now in the public domain)
Featured in...
A selection of unforgettable listens from the year

WW1 from a global perspective to commemorate the centenary of the Great War, 1914 - 1918