Main content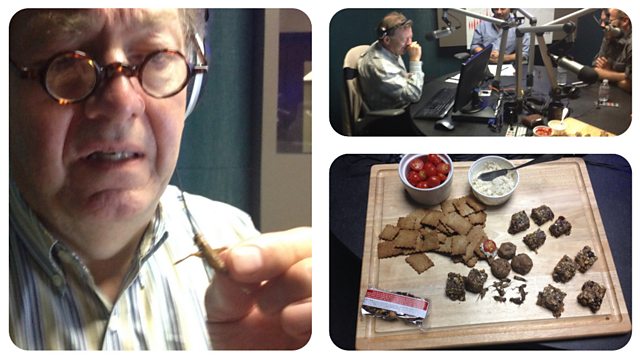 Rhod Sharp eats cricket: 'It's got an old, earthy taste'
Robert Nathan Allen runs the charity Little Herds, which is trying to persuade us to consume more insects. It claims bug-eating is ethical, nutritious and better for the environment.
Rhod Sharp has spent the week in Texas, and last night he was in Austin, a city with a big reputation when it comes to food. Here's what happened when he sampled a new kind of snack.
This clip is originally from Up All Night on Wednesday 29th October 2014.
Duration:
More clips from In Short