Main content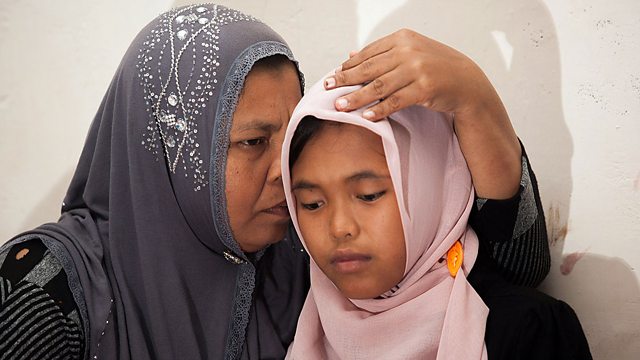 Lost and Found: Tsunami Children
Indonesian mother Jamaliah Rangkuti was miraculously reunited with her two children ten years after they were believed to be dead following the Indian Ocean tsunami.
When the Indian Ocean tsunami struck southern Asia in 2004 over 200,000 people lost their lives. The majority of the dead were in Indonesia, and for 10 years the Rangkuti family from Aceh province feared that two of their three children - four-year-old daughter Raudha and seven-year-old son Arif were among those swept away by the devastating wave. But miraculously both children had survived and in August this year an extraordinary chain of events led to first Raudha and then Arif being discovered and reunited with their family. Their mother Jamaliah explains their incredible story.
Forty-eight-year-old Brian Robinson says he has met over 500 women after chatting them up on his subway ride to work in Manhattan. He is written a book revealing the secret of his technique which has provoked a backlash online with one magazine calling it "a gross portrait of a subway molester". However Brian says he has been misunderstood and was just being friendly.
Paul Chidara Muchineripi is a Zimbabwean with a mission - to promote what he says is the best food in the world - finger millet. Until 2005, Chidara was a busy management consultant in the capital Harare. When drought struck his home district of Gutu in the south of the country, and people were on the verge of starvation, Paul started to investigate new ways of preventing food shortages, which took him back to a neglected crop, finger millet.
When Estonia was part of the former USSR , Margo Kolar was a medal winning go-cart racing champion. He later left the race track to focus on music, becoming a conductor and composer of everything from film scores and funky electronic tracks to church choral music.
(Picture: Mother Jamaliah (L) hugs daughter Raudhatul (R) after they were reunited. Credit: Chaideer Mahyuddin/AFP/Getty Images)
Last on
Broadcasts