Main content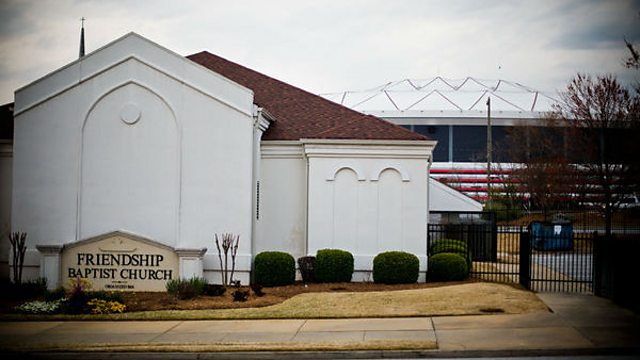 Sunday Service: Pray or Watch the Play?
Unlike previous NFL games played in the UK this fixture between the Atlanta Falcons and the Detroit Lions kicks off at 09:30 on America's Eastern seaboard. The earliest kick off in NFL history, and the first time it clashes with Sunday service at Church. In Atlanta's home state of Georgia, in the US Bible belt, many will be faced with a decision to make… Church or football? But can you have both?!
Reverend Bill Britt from the Peachtree Road United Methodist Church in Atlanta Georgia might just have the answer…
Photo: The Friendship Baptist Church in downtown Atlanta pictured in front of the Atlanta Falcon's stadium the Georgia Dome. The church relocated in May 2014 as part of the stadium redevelopment CREDIT: Bryan Meltz/The New York Times
Duration:
Featured in...
Stories and debate from Super Bowl 50 and America's biggest sporting event
More clips from Sportshour