Main content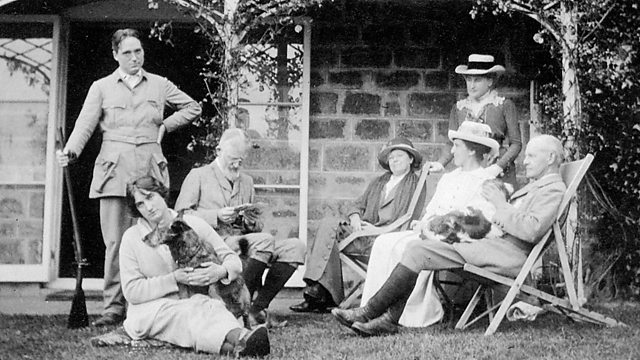 Manaton, Devon: Caring for Disabilities
Campaigning to care for disabled servicemen
John Galsworthy is best known for the Forsyte Saga. But during World War One, his name was synonymous with the campaign to care for disabled servicemen.
Regarding himself as disabled (physically, psychologically and creatively), Galsworthy began to write about recognition and rehabilitation for disabled soldiers. His writings were both official and personal.
Unable to enlist owing to his age and eyesight, Galsworthy's contribution to the war effort was to write. By September 1914, he was working for the War Propaganda Bureau, and by May 1915 he had composed The Recruit in aid of St Dunstans Hostel for Blinded Sailors and Soldiers.
In the last two years of the war, Galsworthy campaigned actively to raise awareness, funding and practical support for the futures of disabled servicemen.
His 1916, publications 'For the Maimed – Now!' and 'Remade or Marred' were released in the same year he offered his London home into a rehabilitation centre (Wounded Soldiers Club), welcomed injured servicemen to his home in Manaton, and volunteered in France.
In 1917, the focus of his campaign became army pensions and the financial provision for wounded soldiers.
By 1918, he was a key participant in the Allied Conference and Exhibition on the After Care of Disabled Men and Kitchener House for Wounded Soldiers was formally opened.
His work also took him to the United States to campaign for the cause.
Location: Wingstone Farm, Manaton, Devon TQ13 9UL
Image: John Galsworthy courtesy of Martin Killeen of the University of Birmingham
Duration:
Featured in...
Places in Devon that tell a story of World War One

Hospitals, medical pioneers and the nursing contribution
More clips from World War One At Home