Main content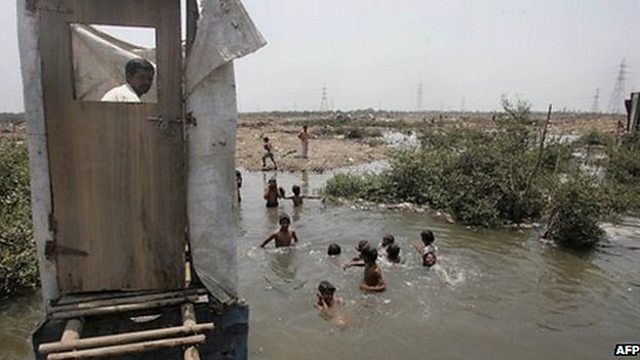 Sanitation Programmes in India
Have sanitation programmes in India been effective? Also, beating obesity and alertness in vegetative patients.
In India, increased latrine coverage is generally believed to be effective for reducing exposure to faecal pathogens and preventing disease. Claudia Hammond talks to Thomas Classen who has been looking at the effectiveness of a rural sanitation intervention, within the context of the Government of India's Total Sanitation Campaign, to prevent diarrhoea, and child malnutrition. Whist assumed to be effective, the results on the ground suggest some major reassessment is needed.
Malcolm Brabant reports on a Danish paediatrician who claims his pilot project has made a significant breakthrough in the battle against childhood obesity. The scheme, in the town of Holbaek, has treated 1,900 cases and helped 70 per cent of them to maintain normal weight by adjusting twenty elements of patients' lifestyles.
And Claudia talks to neuro clinician Srivas Chennu whose team in Cambridge have found hidden brain signatures of consciousness in vegetative state patients. The newly discovered network of robust brain cells means that doctors could now have a diagnostic tool to improve clinical assessment and help identify patients who might be covertly aware despite being unable to communicate.
Photo credit: India's sanitation crisis. Copyright: AFP.
Chapters
Sanitation programmes in India

How successful are sanitation programmes in India?

Duration: 08:31

Childhood obesity

Paediatrician claims pilot project made a significant breakthrough in childhood obesity

Duration: 08:25

Alertness in vegetative patients

Patients who might be covertly aware despite being unable to communicate

Duration: 08:58