Main content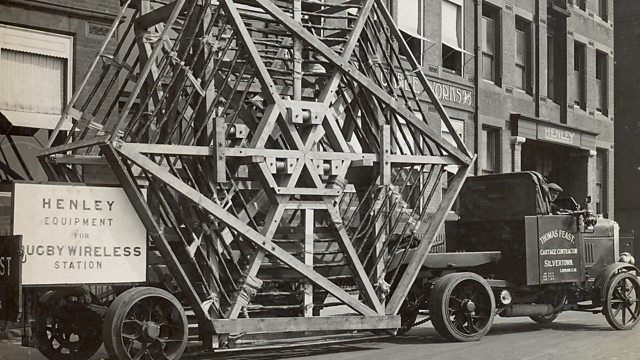 The Information Age
A panel of experts including James Gleick, Tilly Blyth and Matthew Robins explore 200 years of communication and information technology at London's Science Museum.
In a world of total news, where our online presence is continually monitored and our digital footprints are stored in perpetuity, humans are connected in ways our forebears could never have imagined. And yet our ancestors did just that. They were romancers and dreamers who conjured a world that would put an end to ignorance, isolation and life lived in fragments. Information and its dissemination was the answer.
Information Age, is an exciting new gallery in London's Science Museum, that opened on 25 October. In a special edition, Click reports on the ambition to explore how our modern connected world was created through six networks, the electric telegraph, the telephone exchange, radio and television broadcasting, satellite communications, computer networks and mobile communications.
Tilly Blyth, Lead Curator of the Information Age gallery, and James Gleick, the award winning writer and historian of science and author of The Information join Click to reflect on 200 years of innovation. They also hear from the harmonium playing artist and musician Matthew Robins who has created a Victorian puppet theatre for the gallery to bring to life stories from the history of telegraphy.
(Image: The aerial tuning coil from Rugby Radio Station. © Cable & Wireless Communications 2014 by kind permission of the Telegraph Museum Porthcurno.)