Main content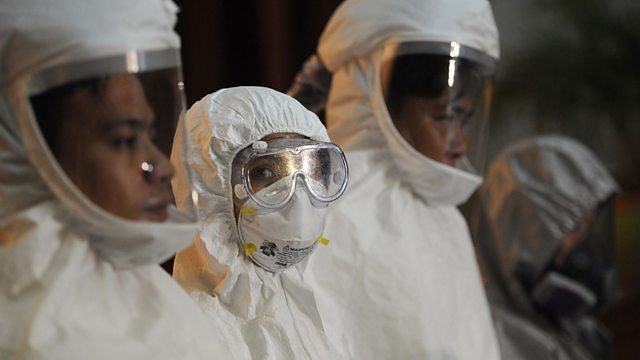 Ebola: What Went Wrong?
Why did it take so long for the world to wake up to the threat of Ebola?
Ebola is now regarded as an international threat to peace and security, according to the World Health Organisation. Yet, when the WHO was first warned of an unprecedented outbreak, the organisation said it was "still relatively small". Now it is warning that there could soon be up to 10,000 people a week being infected in west Africa. Already there have been cases in Europe and the US. But could all this have been avoided?
Simon Cox asks why it took so long for the world to wake up to the threat posed by Ebola? He also investigates the treatments and vaccines that are now, belatedly, being developed – treatments that have been on the shelf for years. Vaccines and other drugs are being rushed into production at an unprecedented pace. Will they be ready in time to help with this outbreak? Thousands more people are likely to die before this epidemic is brought under control.
(Photo: Philippine medical workers display protective suits in preparations against Ebola, 2014. Credit: Ted Aljibe/AFP/Getty Images)