Main content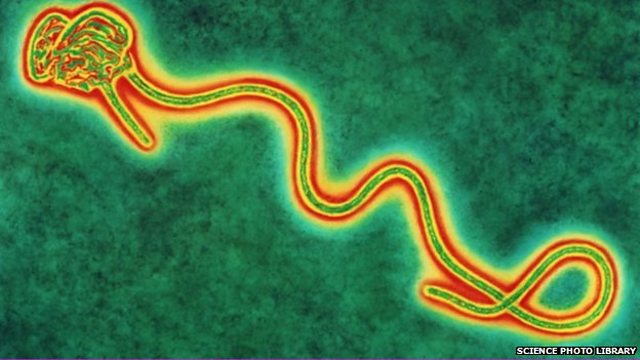 Ebola Outbreak
Can a vaccine for Ebola be developed successfully and what are the alternative therapies? Claudia Hammond is joined by Graham Easton to discuss the latest medical developments.
This week Health Check focuses on Ebola, looking at proposed treatments and the timeline for vaccines. Claudia Hammond is joined by Graham Easton to discuss the latest medical developments.
Nigeria has been declared Ebola free after six weeks of no new cases while in West Africa the outbreak has killed more than 4,500 people, mostly in Liberia, Guinea, and Sierra Leone. The WHO can declare an Ebola outbreak over if two incubation periods of 21 days pass with no new cases. The last reported case in Nigeria - Africa's most populous country - was discovered on 5 September. Dr Ike Anya from Nigerian Health Watch explains why it was such a spectacular success story.
Scientists are also working hard to develop a successful Ebola vaccine. Dr Adrian Hill from the Jenner Institute at the University of Oxford explains the timeline for these vaccines. The trials themselves don't take long but to assess whether the immunity lasts they have to continue testing for several months.
This week the Lancet published research that predicts that three people infected with Ebola could fly out of West Africa per month if no exit screening takes place. We'll discuss whether this would really be an effective way to control for new infections.
We'll also hear about how the blood of patients who recover from Ebola could be used to treat others. Dr David Heymann an epidemiologist from the London hygiene of tropical medicine and the chairman of Public Health England was involved in the first Ebola outbreak in 1976 and discusses plasma screening as one of the therapies that is now being looked at as a possible treatment.
Producer: Melissa Hogenboom
Chapters
Ebola in Nigeria

Nigeria has been declared Ebola free after six weeks of no new cases

Duration: 08:56

Ebola vaccine

A timeline for an Ebola vaccine

Duration: 04:21

Exit screening

Will exit screening help prevent Ebola spreading?

Duration: 03:02

Blood treatment

How the blood of patients who recover from Ebola could be used to treat others

Duration: 08:37