Main content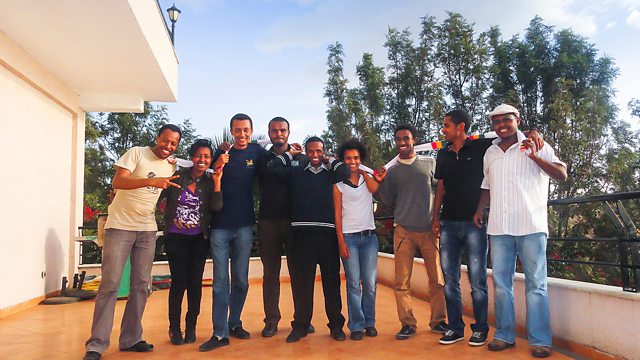 Zone 9 Bloggers
Zone 9 Bloggers should be released says co-founder; language recognition tech preserving Maori; curbing trolls through smart algorithms; voice beacons as portals to the past.
In Ethiopia, a group known as the Zone 9 Bloggers are still awaiting trial several months after their arrest. The bloggers have been charged with associating with terrorists – a charge they deny. Critics say, in the lead up to next year's general election, the government is clamping down on dissent and has made an example of the bloggers. Click hears from the Ethiopian government, from the Committee to Protect Journalists and from the co-founder of Zone 9 bloggers, Endalk Chala.
There are around 7,000 languages spoken on the planet today, and many of these are at risk, with a real fear that in the future we may lose many of them if they're not used. In New Zealand, remote sensor technology and a powerful algorithm are helping save the iconic flightless bird the Kiwi. Click's Simon Morton reports that the same home-grown technology is now being used to preserve New Zealand's indigenous language, Maori
Post Gamergate how can tech companies and social media platforms use better algorithms to curb the exploitation of trolls to use social media to promote hateful and bullying campaigns? Click hears from the technology journalist , Natasha Lomas.
Fiducial Voice Beacons by Rafael Lozano-Hemmer is a sound art installation that consists of 40 interactive light beacons located on the ceiling of the Information Age gallery – a new gallery about to open in London's Science Museum. Each beacon also holds a sound recording which is represented by glimmering beams of light that gently illuminate the gallery. Rafael Hemmer joins Click to demonstrate the technology that fuses the voices of punters with voices from past communication pioneers.
Photo: The founding members of Zone9 blogging collective, 4 December 2012. Credit: Endalk Chala
Chapters
Free Zone 9 Bloggers

Zone 9 Bloggers should be released says their co-founder, Endalk Chala.

Duration: 07:33

Curbing Trolls

Natasha Lomas argues for smarter algorithms to curb online trolls

Duration: 04:15

Language Recognition

Simon Morton reports on the language recognition technology preserving Maori

Duration: 06:46

Voice beacons and the Information Age

Voice beacons unite communication pioneers with punters at London's Science Museum.

Duration: 07:25