Main content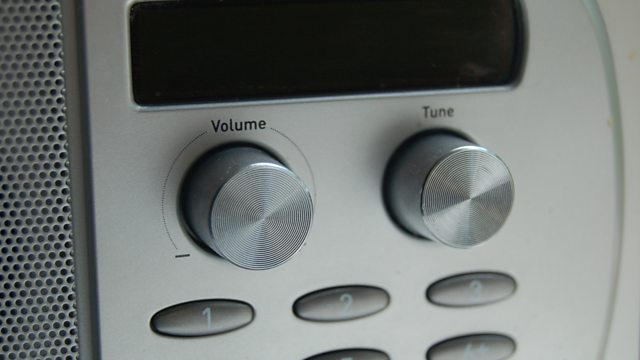 Techcon Radio Festival
Techcon Radio Festival and how radio is thriving in the digital age; Digitalised slave narratives from Jamaica and US; smart street lights in Copenhagen; Digital art on The Space.
The Techcon conference and radio festival in the north of England showcases the latest trends in technology and especially how they are being applied to radio. In a report from Techcon, Click hears about the evolution of the connected car and why personalisation is the next big thing in hybrid radio.
Vincent Brown is a multi-media historian and specialist in slavery. He is also the driving force behind the pioneering project History Design Studio, which has launched an interactive site uncovering hidden slave histories in Jamaica and Virginia. The website is the companion to A Tale of Two Plantations: Slave Life and Labor in Jamaica and Virginia by Richard Dunn, who has spent decades tracking the stories of 2000 slaves. Click hears from Dunn and Brown about the new interactive approach to satisfy both scholar and punter.
Copenhagen becomes the latest city to experiment with smart street lighting, aimed at reducing emissions. Los Angeles led the way last year in a project that involved swapping its entire system for LED lamps – along with a pilot remote control system. Barcelona, too, is experimenting with lights that can detect motion and weather conditions. Malcolm Brabant reports on how Copenhagen wants to encourage more cities to make the change by demonstrating what different types of lamps can do.
The digital arts platform, The Space, has joined in partnership with Tumblr to find and reward the best in digital innovation. The winners from the latest round of competing projects have recently been announced. The ambitious projects include a focus on space junk, the internet as a propaganda tool and live-to-web broadcasts. Click talks with The Space's chief executive, Ruth Mackenzie and hears from two of the winners whose project is called Adrift.
Chapters
Techcon Radio Festival

How radio is thriving in the digital and visual age

Duration: 05:58

History Design Studio

Uncovering slave plantation life in Jamaica and the US through digital technology

Duration: 07:13

Copenhagen's smart street lights

Malcolm Brabant reports on the super smart street lights in Copenhagen

Duration: 07:03

Digital art on The Space

Space junk inspires a new artwork for the digital art platform, The Space

Duration: 05:51