Main content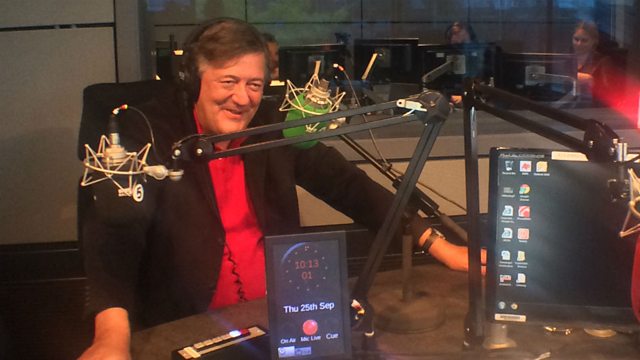 Stephen Fry on his teenage prison experience
Actor and comedian Stephen Fry says he has written to celebrities in prison, to make sure they "get the best" out of the experience.
Fry, who served three months in prison aged 17 for credit card fraud, said he had written to novelist Jeffrey Archer and journalist Andy Coulson during their jail terms.
He said he encouraged them to meet people on the inside, and use the opportunity to "inspire" and "open people's minds" through teaching.
This clip is originally from Afternoon Edition on 6 October 2014.
Duration: