Main content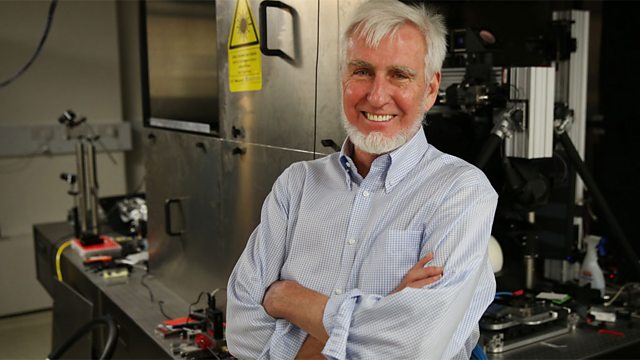 Nobel Prizes 2014
Nobel Prizes 2014; Disappearing Wildlife; Africa Prize for Engineering Innovation
This year's Nobel Prize winners have been announced. Professor John O'Keefe of UCL shared the Nobel Prize for Physiology or Medicine for the discovery of systems in the brain in 1971 that tell us where we are. He tells Science in Action about his journey to this discovery.
The next award was for advancements in Physics and was given to three Japanese professors, Isamu Akasaki, Hiorshi Amano and Shuji Nakamura who developed blue LEDs in the 1990s. Professor Sir Colin Humphreys from the University of Cambridge comments on their achievement.
Finally, the Nobel Prize for Chemistry was split between three scientists, Dr Eric Betzig, Professor Stefan W Hell and Professor William Moerner. They surpassed the limits of optical microscopy by developing super-resolved fluorescence technology – Roland Pease explains.
Disappearing Wildlife
The latest update to the Living Planet Index, recently released, suggests that world wildlife populations have halved in the last 40 years. The global check-up on mammals, birds, reptiles, amphibians and fish, shows that numbers have declined by 52% on average. WWF's Colin Butfield and Dr Robin Freeman from the Zoological Society of London, who were both involved in the report, discuss this year's findings and what they mean for future conservation efforts.
Africa Prize for Engineering Innovation
This is the first year of the Royal Academy of Engineering's Africa Prize for Engineering Innovation - it aims to highlight engineering as key to ensuring improvements to quality of life and economic development. Twelve entrepreneurs from the continent's universities and research institutions have been shortlisted as part of the prize. Ian Mitamiri, a 26-year-old from Zimbabwe, is one of them and he has developed an Android app that teaches young children to read, write and speak the local Shona language. He talks about what winning this prize would mean for him and his app.
(Photo caption: Nobel Prize winner Professor John O'Keefe stands in his laboratory at University College London © Peter Macdiarmid/Getty Images)
Last on

Chapters
Nobel Prizes 2014

The 2014 Nobel Prizes for Physiology or Medicine, Physics and Chemistry are awarded

Duration: 14:20

Disappearing Wildlife

Wildlife populations believed to have halved in 40 years

Duration: 07:31

Africa Prize for Engineering Innovation

Learn to read, write and speak with an app

Duration: 03:37

Broadcasts