Main content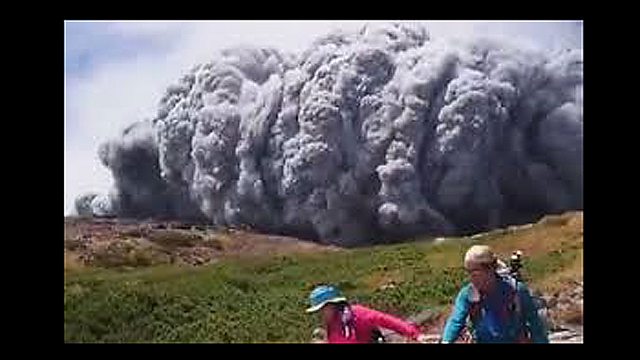 I Survived Japanese Volcano Eruption
Kuroda Terutoshi was hiking on Mount Ontake in Japan when it erupted 10 days ago. He tells Matthew Bannister about the moment the sky went black.
Kuroda Terutoshi was descending from the summit of Mount Ontake when the volcano erupted. He filmed what happened on his mobile phone, and captured astonishing footage of the ash cloud rolling towards him.
Twenty-six years ago, Gunther Holtorf set out with his wife on what he thought would be an 18-month driving tour around Africa. Yesterday Gunther pulled up in front of Berlin's Brandenburg Gate at the end of a world-record-breaking trip. He has travelled 900,000 kilometres and has visited 179 countries.
Siemen Cox from the Netherlands gave up his lucrative career as a financial advisor to take up mushroom farming. Now he has turned a disused water park in Rotterdam into an urban farm.
Catrin Finch from Wales and Seckou Keita from Senegal are a harp duo who have performed all over the world. But they play very different instruments: Catrin's harp is the six-foot European classical version, and Seckou's is the kora, made from a large calabash gourd.
(Photo: Two hikers run as Mount Ontake erupts - taken with a mobile phone. Courtesy of Kuroda Terutoshi)