Main content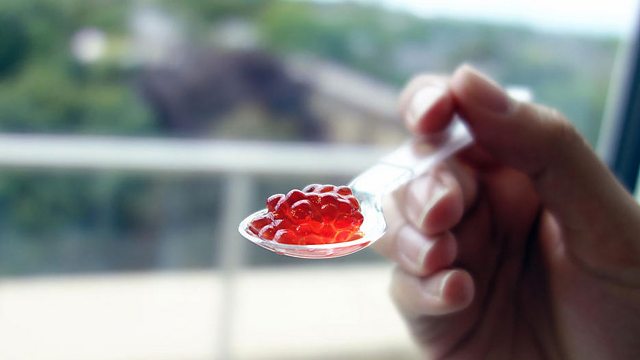 How can a 3D printer create edible fruit?
A company in Cambridge has invented a computer-controlled machine that can re-create edible fruit from flavoured water.
It's a variation of 3D printing technology which can already re-create metal and plastic objects.
Founder and inventor Vaiva Kalnikaite told 5 live: "It prints individual little liquids and encapsulates them in a thin gel membrane...you can build really interesting and intricate structures with it".
Kalnikaite along with Chief inventor Dr Gabriel Villar say they have even invented fruit that doesn't exist in nature including 'honeyberries', 'rum and coconut berries' and a single berry that tastes of both raspberries and cream.
This clip is from 5 live Science 26 September 2014.
Duration: