Main content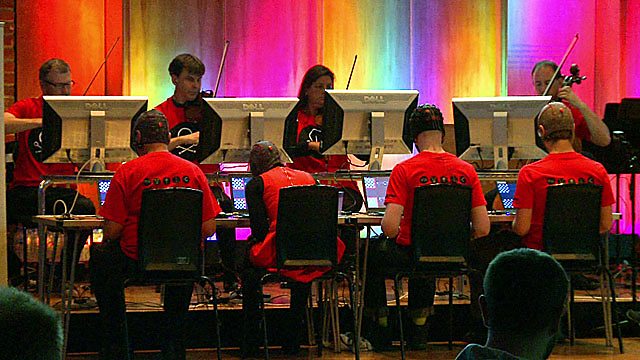 Playing music with your brain
Could technology turn you into a musical virtuoso? BBC Click's LJ Rich went to the Music Tech Fest in London - a conference looking at new ways to play music using technology.
LJ puts music neurotechnology to the test joining a group using their concentrated thoughts to play a violin.
Other features at the Music Tech Fest included a Seaboard Piano with keys made from a flexible, soft material and an Oscilla which can be played using counters.
Duration:
More clips from 20/09/2014 GMT