Main content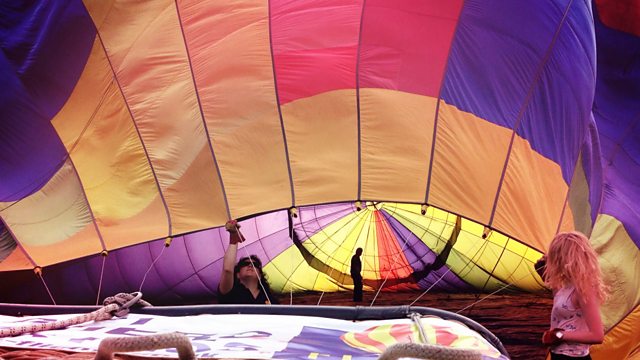 Hot air balloon flight: film it or experience it?
We had a discussion recently on the PM programme about whether taking pictures in galleries stops people from appreciating the artwork. It was prompted by the National Gallery in London deciding to relax their policy on the use of camera phones.
Listener Stuart Seager heard the conversation. He does something quite unusual for a living. He's a commerical hot air balloonist. And he says that particularly in the last few years, his passengers spend large parts of the flight looking down at their mobile phones and not looking at the 360 degree panoramic view. He talks to Jennifer Tracey.
Duration:
More clips from iPM