Main content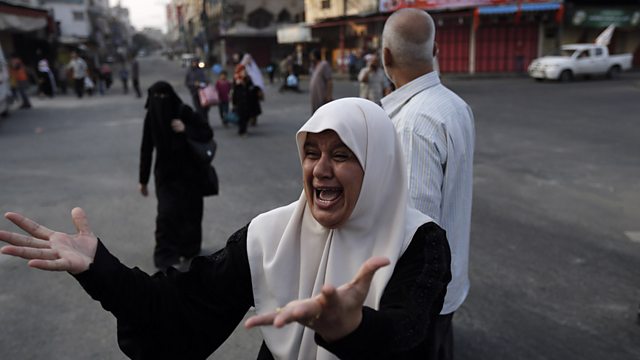 Media and the Middle East
Why the Arab-Israeli conflict attracts so much media attention and why it is so contested. John Lloyd examines the evolution of coverage from 1948 to 2014.
The rockets and missiles fly, from Israel into Gaza, from Gaza into Israel. It is the latest iteration of the conflict between Israel and its Arab neighbours, which has flared since the very founding of the Jewish state in 1948.
Accompanying the conflict has been an unprecedented level of media coverage. And almost nothing is uncontested. Every sentence, every word of a news report is parsed for signs of bias by individuals and organisations dedicated to ensuring a fair deal for their point of view. Coverage is measured in minutes and seconds of airtime. Media organisations stand accused, by both sides, of prejudice, systemic bias and deliberate distortion.
Why does this particular conflict, above all others, attract the attention it does? And why does it create such strong emotion, even among those with no connection to the region? John Lloyd, a contributing editor at the Financial Times, examines the evolution of coverage of the Arab-Israeli conflict, from the founding of Israel to the present day.
With contributions from journalists and those who monitor them, Lloyd asks why there is such focus both on the conflict itself and on those who report it. He traces the way reporting has developed from the early television age, through the introduction of 24-hour news channels to the inception of social media. And he examines the challenges of reporting fairly and accurately on a conflict in which every assertion is contested.
(Photo: A Palestinian woman in Gaza's eastern Shejaiya district cries and shouts, after fleeing her home following heavy Israeli shelling, July 2014. Credit: Mohammed Abed/AFP/Getty Images)
Last on
Broadcasts