Main content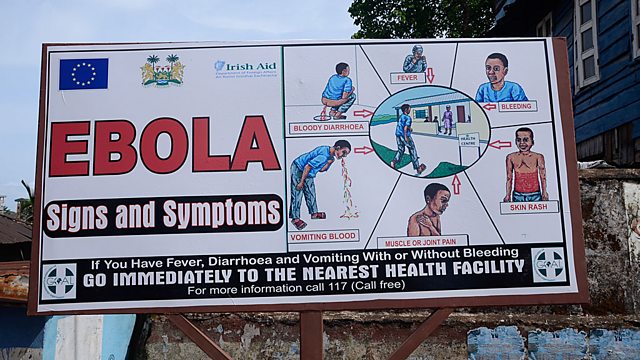 Inside the Ebola Lockdown
Will a three-day 'lock down' be effective in the fight to contain Ebola in Sierra Leone?
Tim Mansel gives a day by day account of the attempt to ensure that the 5.8 million people of Sierra Leone stay in their homes for three days. They will be visited house-to-house by hastily assembled teams drawn from 21,000 volunteers and given health advice on how to prevent the spread of the virus.
It is a policy that has been adopted against the advice of international health agencies, who doubt it will have the desired effect and who fear already stretched health facilities in Sierra Leone will be unable to cope with the consequences - potentially the identification of thousands of new cases. Others have concerns the lock-down could lead to civil unrest (as happened in a slum in Monrovia, in Liberia when a similar thing was recently attempted).
With identified cases approaching 1,500 and deaths edging towards 500, Sierra Leone is not the country worst effected by Ebola but none have adopted such a dramatic country-wide policy to deal with the outbreak.
Tim Mansel, who recently spent three months living in Sierra Leone, talks to people as they attempt to go about their ordinary lives in these extraordinary circumstances.
**Please note: this is an updated version of the original broadcast in which we mistakenly identified Stephen Gaojia as Sidie Tunis.**
Produced by Gemma Newby
(Photo: Ebola warning posters are prominently displayed all over the Sierra Leone capital Freetown. Credit: Tim Mansel)
Last on
Broadcasts