Main content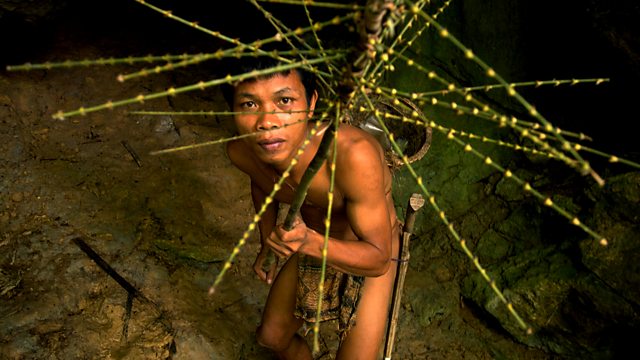 Series exploring a world where life is shaped by monsoons. This episode examines the relationship between nature and the people of the monsoon.
Our story begins as the relationship began - humans entered the region as hunter-gatherers. On the Philippine island of Palawan, near Borneo, for part of the year people still hunt in the forest and live in caves. As with their ancient forebears, their lives are underpinned by a closeness to and a spiritual respect for nature.
Around 10,000 years ago, rice - the perfect monsoon crop - changed everything. In the paddies of Assam, India, farmers battle a herd of hungry elephants over the rice crop. Conflicts like this have played out for thousands of years. But this tension in the relationship with nature has been softened by another phenomenon - organised religion. Both Hinduism and Buddhism have deeply influenced the relationship, teaching a deep respect for nature.
We meet a group of the Bishnoi sect, who believe that all life is sacred and have been known to lay down their lives for nature, even to protect trees. As a consequence of this philosophy, their marginal farmland supports a higher density of people than any other desert in the world. Across India, thousands of sacred groves are reserved for the worship of nature. For thousands of years, wildlife that lives in these areas has been protected, helping to keep the subcontinent the bio-diverse place that it still is.
But the relationship now faces a challenge from worldwide demand for the monsoon's bounty, especially the clearance of forests for cash crops. The most visible casualties are iconic species such as siamese crocodiles, bengal tigers and orangutans, whose habitat is stripped away, but there is hope. Local people are figuring out how to harvest both the natural timber and crops that the world wants, in a more sustainable way.
Whatever the future holds for the lands of the monsoon, all of us are now connected and surely have a part to play.
Last on

More episodes
Next
You are at the last episode
To catch an orangutan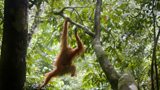 "What if the 40 kilo orangutan falls from its branch 20 metres above us and lands on me?"
Producer Jonathan Clay's experiences when relocating a mother and infant orangutan whose habitat was under threat from palm oil deforestation.
Read the story
Credits
| Role | Contributor |
| --- | --- |
| Narrator | Colin Salmon |
| Producer | Jonathan Clay |
| Series Producer | Paul Bradshaw |
| Executive Producer | James Honeyborne |
| Executive Producer | Chris Cole |
Featured in...
Unearth the mysteries of this world, its people and wildlife.

Programmes celebrating life, Earth, and our place in the Universe