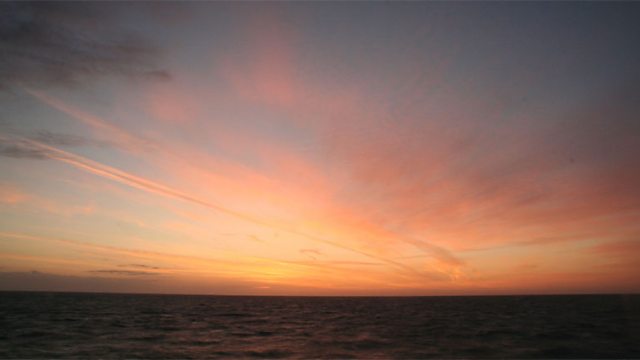 Thought for the Day - 08/09/2014 - Rev Professor David Wilkinson
Good morning. The medical charity Medecins Sans Frontieres has said that the lockdown in Sierra Leone, due to begin later this month to combat Ebola, will not help contain the virus and will 'end up driving people underground and jeopardising the trust between people and health providers'. As the death toll exceeds 2000, one can understand the panic of government officials but partnership is key to dealing with epidemics.
On this day, 160 years ago on the instruction of Dr John Snow, the handle of the pump on Broad Street in Soho was removed. Snow had argued that its water was the source of an outbreak of cholera that had killed over 500. This was not an easy argument to win. Christian reformer, the Earl of Shaftesbury had for some time failed to persuade the authorities that improving sanitation would minimise cholera outbreaks. Opponents objected to the cost, but also were convinced that cholera was caused by miasma, a mysterious kind of 'bad air'.
By careful investigation and plotting the locations of deaths, Snow was able to argue that the disease was spread by germs and the outbreak originated from raw sewage that had contaminated the pump water. But Snow did not do this alone. Henry Whitehead, an evangelical Anglican curate, lived in the impoverished area of the city, and although initially sceptical of Snow, through meticulous research became one of his most vocal and influential supporters in arguing for germ theory and action in the light of it. His faith motivated his sympathy for the poor, his commitment to live with them and led him to oppose the view that cholera was simply a consequence of laziness which led to poverty. Snow and Whitehead's partnership gave birth to the science of epidemiology and significant improvements in public housing and sanitation.
Epidemics of course always hit the poor hardest and it is only when such epidemics come knocking on our own door that we begin to take them seriously. Ebola researcher Professor Adrian Hill has said that the fact that a vaccine had not been available to stop the disease when it first appeared represented a 'market failure' of the current commercial system of vaccine production, despite this morning's encouraging news.
To overcome the present outbreak and the fear associated with it, it seems to me that partnership rather than lockdown has to be the way forward, combining the work of academic researchers, the pharmaceutical giants, governments and on the ground health providers. As a Christian I want to join with many other voices in highlighting that in this we need a common concern and action for the poor.