Main content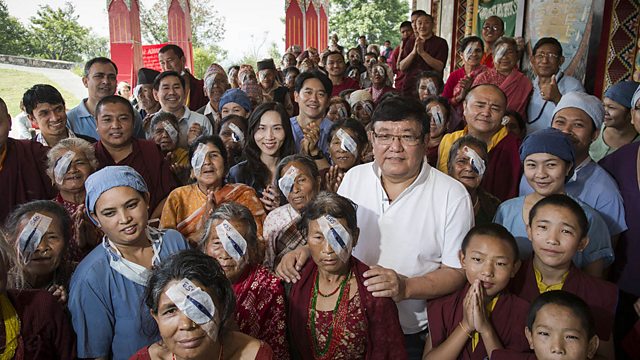 They Call Me 'The God of Sight'
Eye surgeon Dr Sanduk Ruit speaks to Matthew Bannister about his cheap and easy cataract operation, which is transforming the lives of thousands in his country of Nepal.
In Nepal Dr Sanduk Ruit is known as "the God of Sight". He's an eye surgeon who has developed a quick, cheap, low tech operation to correct cataracts. He and his team perform the operations in remote parts of the Himalayas, restoring the sight of thousands who would not otherwise be able to access healthcare. And now he's training surgeons in other developing countries to carry out the op.
In 2004, the American photographer Adrain Chesser was diagnosed with AIDS. He couldn't work out how to break this news to his friends, until he came up with a novel idea: he would invite them to his studio and photograph their reaction as he told them about his illness. The resulting exhibition was called "I Have Something To Tell You" and it's recently become widely shared on the internet.
Taxi drivers in New York City seem to come from everywhere apart from New York. Lots of them are from South Asia - and one man is trying to help them get on in the taxi business. Twenty years ago AJ Gogia - himself from India - started teaching his fellow migrants, and he now runs a taxi driving school. AJ takes Matt Nelson through the tricks of the taxi trade.
The Sheng is one of China's ancient traditional instruments, and Wu Wei is one of its acclaimed players. He recently made his first appearance at the BBC Proms Music Festival in London, so we invited him into the Outlook studio with his instrument.
Photo: Michael Amendolia.