Main content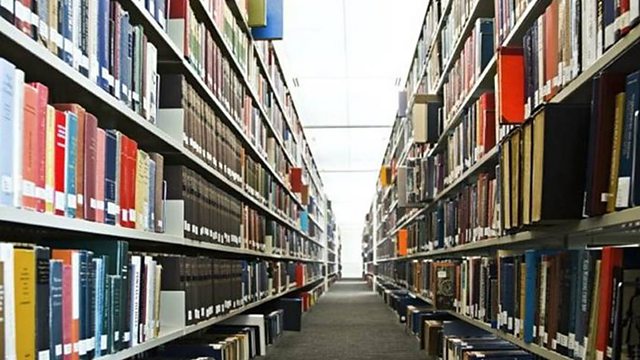 Superfast Internet
Superfast Internet; Simpleye; The Dark Net; Saudi Smart City
The greater the use and spread of the internet the more there is a drain on energy, and potential knock-on effect on speed of connectivity. Scientists in Denmark have been researching and testing a superfast internet with a reduction of carbon emissions and increase in speed of activity. Leif Katsuo Oxenløwe talks to Click about a future where you will be able download films in the blink of an eye.
Simpleye
People with a visual impairment are often an afterthought in the development of tools that rely on touch screens. But researchers in India have recently released a free app that will enable such people to exploit all the functionality of touch screen phones. Sumit Dagar demonstrates how it works.
The Dark Net
At its best the internet is a vital tool for the sharing and dissemination of information. But it is also ripe for exploitation by people with more sinister intentions. Jamie Bartlett went "off grid" to investigate the darker side of the internet. He joins Click to talks about what he discovered in The Dark Net.
Saudi Smart City
Exploiting technologies to make cities smarter often falters. It is often difficult, expensive and time-consuming to retrofit technology onto old infrastructures, buildings and public spaces valued for their heritage. But what if you could build a city from scratch? How would you go about it? Gareth Mitchell talks to Fahd Al Rasheed, the chief planner of a new smart city under construction in Saudi Arabia.
(Photo: Dr Anders Clausen calculated the example of 43 Tbit/s corresponding to about 100km worth of bookshelves carrying around 4 million books – used with the kind permission of Dr Anders Clausen, Technical University of Denmark)
Last on
Chapters
Superfast Internet

How to build a superfast internet and conserve energy too

Duration: 04:57

Simpleye

An app enabling blind people to better use touchscreens

Duration: 05:35

The Dark Net

Jamie Bartlett discusses what lurks behind the dark net

Duration: 07:23

Saudi Smart City

Building a Saudi smart city from scratch

Duration: 04:14

Broadcasts