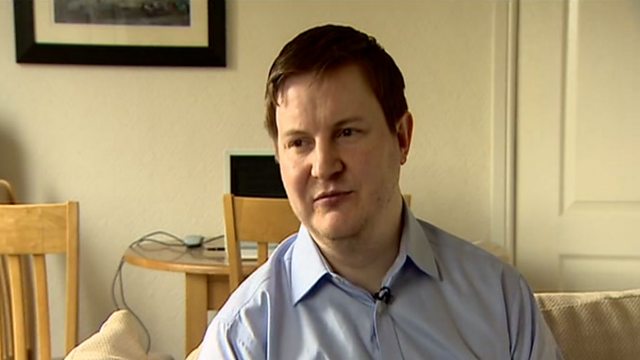 Gay couple 'bullied' out of their Edinburgh home
A gay couple from Edinburgh say they are being forced out of their home because of persecution and anti-social behaviour directed towards them by local residents.
Daniel Donaldson, who is a solicitor, says he and his partner "feel sick in mind and body" on an audio diary that he recorded for us. He says in the diary that he has "completely had enough of it" and "doesn't have the words" to explain what he and his partner are going through.
Edinburgh police have responded with this statement: "Police Scotland can confirm that four juveniles have been charged following an alleged report of hate crime, and enquiries are continuing".
This clip is originally from the Victoria Derbyshire programme on Monday 18 August.