Main content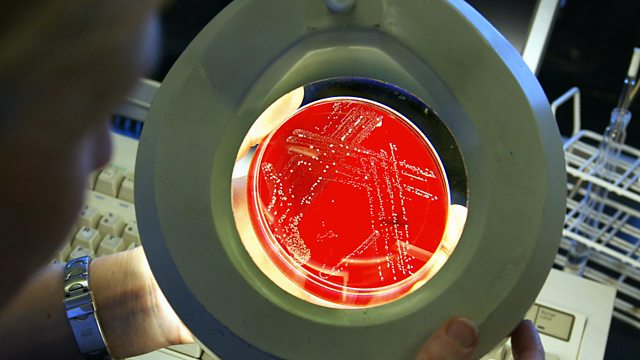 Antibiotic Resistance Crisis - Part Two
A global antibiotic resistance crisis looms but antibiotics drugs don't make pharma the profits which other medicines do. Roland Pease looks for ways to avert a medical dark age.
Infectious bacteria are becoming resistant to the drugs that used to kill them. The last new class of antibiotics was discovered in the 1980s. There is little in the development pipelines of the world's pharmaceutical industry. Drug companies got out of antibiotics as their attention switched to much more lucrative daily medicines for chronic diseases. Public funding on antibiotic research has also withered.
Now that the gathering crisis of antibiotic resistance is becoming recognised by politicians, what are the options? Roland Pease explores how business, academia and governments might work together to avert a return to the medical dark ages.
Image Credit: Hospital scientist inspects an unidentified culture in the Microbiology Department of Sydney's Royal North Shore Hospital, Greg Wood/AFP/Getty Images
The Curious Cases of Rutherford and Fry