Main content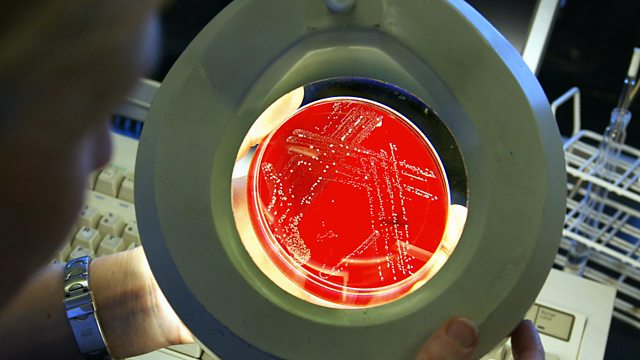 Antibiotic Resistance Crisis - Part One
Roland Pease examines how bacteria are developing resistance to an increasing number of antibiotics. How bleak is the future for global health?
The discovery and harnessing of antibiotic drugs in the mid-20th Century led some medics to predict the end of infectious diseases. But the bacteria fought and continue to fight back, evolving resistance to many of the drugs that used to kill them. Public health officials warn that without new drugs, medicine will return to the days where 'a cut finger on Monday leads to death of Friday'. Without protective antibiotics to keep infections at bay, scores of standard surgical operations and chemotherapy for cancer will become too risky.
Roland Pease looks at scientific issues behind the gathering crisis. The last new class of antibiotics was discovered in the 1980s. Are there any others in the pipeline?
Image Credit: Hospital scientist inspects an unidentified culture in the Microbiology Department of Sydney's Royal North Shore Hospital, Greg Wood/AFP/Getty Images
The Curious Cases of Rutherford and Fry