Main content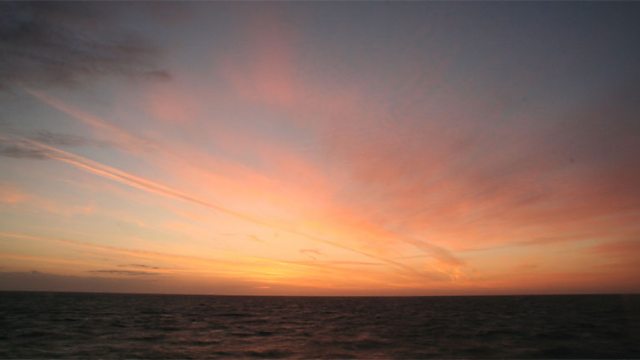 Thought for the Day - 06/08/2014 - Geoffrey Durham
Good morning. This anniversary week is proving to be more sombre and deeply felt than I expected: many of us seem to be taking the opportunity to reflect on the past and perhaps allow ourselves to be changed by it.
A hundred years ago today, men were starting to enlist. A lot joined up because they thought it could be a glorious expedition, but just as many believed that the quicker they went, the quicker they'd be back.
About a third of the men from the religious group I belong to, the Quakers, joined the army in 1914 for exactly that reason. People often think you have to be a pacifist to be a Quaker, but it isn't true; and many of those Quakers who marched off to France did so in the hope that their action might help end the war more speedily, and so get them home in a few months to resume lives dedicated to peace. As we know with the cruelty of hindsight, it was a hope swiftly shattered.
Hope is essential to human life. It gives us courage we didn't know we had, it protects us from our fears. In the words of the late American journalist Benjamin de Casseres, hope is the 'skylarking pajamas we wear over yesterday's bruises.'
Except that where war is concerned it's far better to remember the bruises. Because wars never turn out the way we hope. In 1939 this sensible, reasonable, right-minded nation declared war on Germany in order to liberate Poland. I find it heart-breaking to reflect that not only was Poland not liberated by that war, but six years later, with all the hallmarks of a Greek tragedy, Hiroshima was bombed to near-extinction.
And there's another anniversary – those one hundred and eighteen thousand residents of Hiroshima died sixty-nine years ago today.
So what exactly are we learning from these anniversaries? Is it that militarism works? Is it that war solves problems? At a time like this, when at least eight major conflicts are raging and the UN appears powerless, it's more important than ever to remind ourselves that war demeans the human spirit and creates more difficulties than those it's intended to solve.
So, my hope is that these anniversaries will expose the bruises, and challenge governments to stop selling arms and instead tackle the hard, practical skills of peace-making. In the words of the seventeenth century Quaker William Penn: 'A good end cannot sanctify evil means; nor must we ever do evil, that good may come of it.'
Duration:
More clips from Thought for the Day