Main content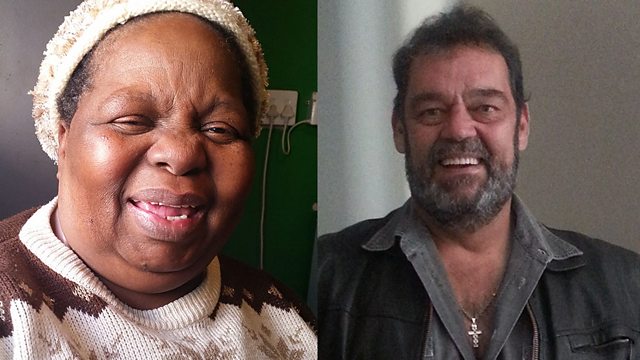 An Unlikely Friendship Across Apartheid
The former South African policeman who was given shelter by a black South African woman, once on the opposite side of the anti-apartheid struggle.
Lourens Groenewald is a white South African, and a former policeman, who was involved in the suppression of the notorious Soweto Uprising. Dorah Mazibuko is a black South African whose son was active in the fight against apartheid. Mpho Lakaje tells the story of their unlikely friendship.
American Bill Hillman was gored by a bull in this year's Running of the Bulls in the Spanish city of Pamplona... despite having written a book called How to survive the bulls of Pamplona.
Nazma Akhtar was working in a Bangladeshi garment factory from the age of 11, but she was so appalled by conditions that she set up a union as a teenager and has become a leading advocate for workers' rights in Bangladesh.
Liz Atkin is an artist who's transformed a compulsive disorder to pick at her skin into beautiful works of art. Felicity Finch went to meet her in her London studio.
(Picture: Dorah Mazibuko and Lourens Groenewald )