Main content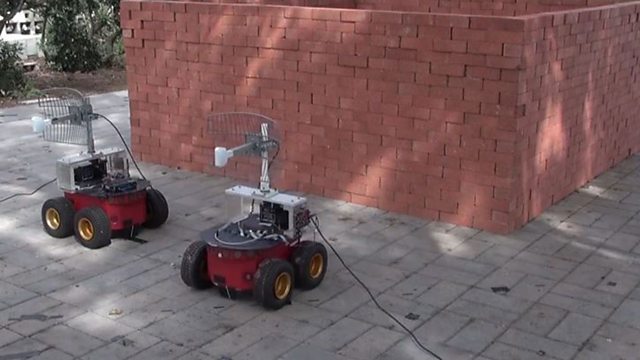 X-rays for Robots
X-rays for Robots; Open Knowledge; Editing Wikipedia and the Law; 3D-Printed Saxophone
Scientists in the USA have developed x-ray vision for robots. In recent years Yasamin Mostofi of UC Santa Barbara has fine-tuned her research using WiFi to see through solid structures such as walls. She plans to enable robots with this technology. The benefits could be far-reaching for example in efforts to locate people trapped by rubble after an earthquake. Professor Mostofi describes the latest developments.
Open Knowledge
Elizabeth Marincola, the CEO of PLOS, has been a pioneer of the free and open transmission of scholarly research. At a recent festival of Wikipedia she expanded on her altruistic ideas for publishing. She joins Click to discuss the huge potential of openly shared online information.
Editing Wikipedia and the Law
One of the perils of editing Wikipedia has been shown in a number of copyright law suits. But what are the laws that govern the free exchange of information? What is the international reach of copyright law? How far does it stretch and what are the consequences of breaching such laws? Tobias Lutzi offers a guide to Wikipedia's conflict-of-law issues.
3D-Printed Saxophone
The world's first 3D-printed saxophone has been made by a professor at Lund University in Sweden. Olaf Diegel developed the prototype in just six months. The saxophone, printed in nylon from dozens of components, is much lighter than a real saxophone. Professor Diegel is already planning another version, which will be more technically accomplished and aesthetically pleasing. He joins Click for a demonstration.
(Photo: Two unmanned vehicles are interested in seeing through these walls with only WiFi © Peter Allen from UCSB COE)
Last on
Chapters
X-rays for Robots

Yasamin Mostofi discusses how robots use WiFi technology to see through brick walls

Duration: 05:20

Open Knowledge

Elizabeth Marincola argues for scholarly articles to be made accessible to the public

Duration: 05:45

Editing Wikipedia and the Law

Tobias Lutzi on the perils of editing Wikipedia

Duration: 06:13

3D-Printed Saxophone

Olaf Diegel demonstrates the world's first 3D-printed saxophone

Duration: 05:07

Broadcasts