Main content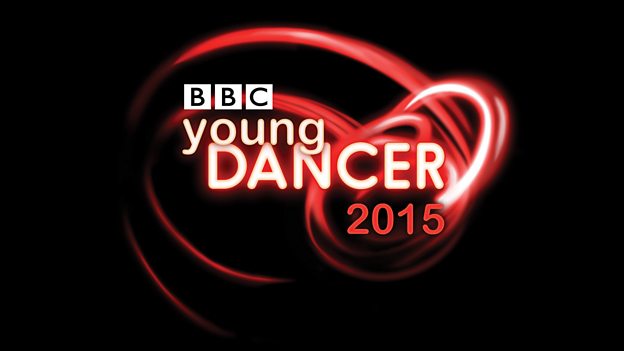 2015
A competition for young people, showcasing the very best of young British dance talent.
Supporting Content
What the judges are saying

Mavin Khoo, Artistic Director of ZFin Malta dance ensemble 

"I am excited to be a part of BBC Young Dancer as I am personally passionate about investing in the new generation of young dancers and their journeys...I was certainly provided with opportunities myself, to construct my own professional path internationally, and I have had the most wonderful opportunities to be able to explore new ideas, new journeys and remain relevant as a contemporary artist whilst maintaining the integrity of my classical lineage and tradition. An award like this provides the opportunity for a South Asian dancer to be an equal; to be judged on merits that are determined by artistic quality, virtuosity and excellence."

Kenrick H2O Sandy, Co-Founder / Artistic Director Boy Blue Entertainment, Choreographer, Dancer

"BBC Young Dancer is an opportunity to inspire young dancers to aim for the highest standards and to share with a wide public not only the creativity, energy, talent and expressiveness in all their respective genres, that they have, but also the rigorous technical requirements and hours of practice required to achieve their excellence."

David Nixon OBE, Artistic Director Northern Ballet

"The BBC Young Dancer award can be a valuable part of a young dancer's development. For the dancers involved, the preparation, rehearsing, adapting to different performance environments and focusing under pressure, all offer powerful opportunities to learn and grow artistically and technically."

Seeta Patel, Dancer, Choreographer

"These young dancers will be at the very start of their journey. It takes patience and perseverance to achieve excellence in dance as this competition will show. The performance element will be a strong learning opportunity for the dancers: there are certain things you can only understand once you are in front of an audience. It will be interesting to see how each dancer reacts to the challenges and opportunities that BBC Young Dancer will present."

DJ Renegade

"BBC Young Dancer is a great opportunity to demonstrate that Hip Hop is a complex and mature dance style including different areas of specialisation requiring dedication and hours of practice. Bringing together the best young dancers from across the country will provide much needed education and inspiration across the youth sector."

Sharon Watson, Artistic Director Phoenix Dance Theatre, Choreographer

"The BBC Young Musician award has become a prized quality standard; it can only be a good thing for dance to be recognised in the same way and for the public to understand the complex technical and artistic requirements for each of the four styles. BBC Young Dancer can provide a model of excellence for young people across the country to aspire to and encourages a firm foundation for a successful future."

Welcome to the very first BBC Young Dancer

The BBC is delighted to be introducing this project, part of its continuing commitment to the arts and the support of new artists.

 

This brand new award joins BBC Young Musician as a showcase for talented and dedicated young performers. Since it was first held in 1978, BBC Young Musician has helped to launch the careers of many of the UK's most successful classical music stars including Nicola Benedetti, Natalie Clein and 2014 winner Martin James Bartlett.

 

Now dance takes centre stage as BBC Young Dancer 2015 turns the spotlight on the UK's best dance performers. We're working with Sadler's Wells to find and celebrate the very best of young dance talent across the UK. We're looking for dancers aged 16-20 across four categories: Ballet, Contemporary, Hip Hop and South Asian Dance.

 

It won't be easy to become the first BBC Young Dancer – to reach the final you'll need to make it through three competitive rounds, where you'll be judged on criteria designed to reward technical command, creative and expressive ability, as well as hard work and dedication. But it's not just about winning: every round is a performance opportunity, and after each one you can receive honest and supportive feedback from leading professionals on the judging panel. They'll let you know what worked best and will give you advice on how to improve.

 

As you progress through the rounds, you'll get opportunities to dance for leading professionals in your dance style. There'll be new choreography especially made for the finalists, and workshops along the way, where you'll have the chance to work on your performances with choreographers and leading dance practitioners. Plus you'll be meeting and working alongside other young people with a passion for dance.

The finalists will dance on the main stage at Sadler's Wells on 9th May 2015, in front of a packed house and a UK wide television audience.

 

The winner will receive a specially-commissioned trophy and £3000 to help support and further their dance studies.

 

See 'How to Enter' for more information about BBC Young Dancer 2015.

 

Good luck!