Main content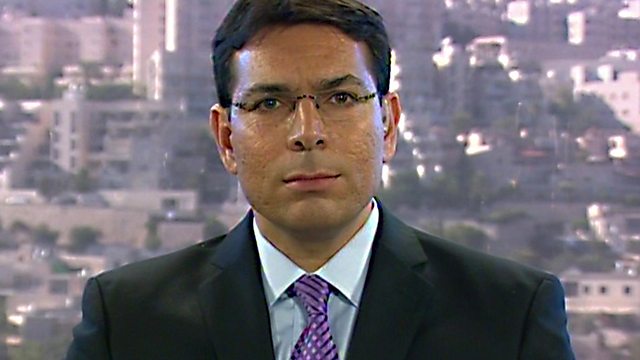 Hamas is 'threatening' Palestinian civilians says Israel's former deputy defence minister
Danny Danon was, until recently, the deputy defence minister in Israel. In an interview broadcast on Thursday, he told Zeinab Badawi that he "regrets the loss of anyone" in the current conflict in Gaza and Israel.
In response to the rising number of Palestinian deaths he said they "do their best to avoid casualties" but said Hamas "is threatening , is using" Palestinian civilians in order to hide.
Hamas has denied using Palestinians as human shields.
Duration: