Main content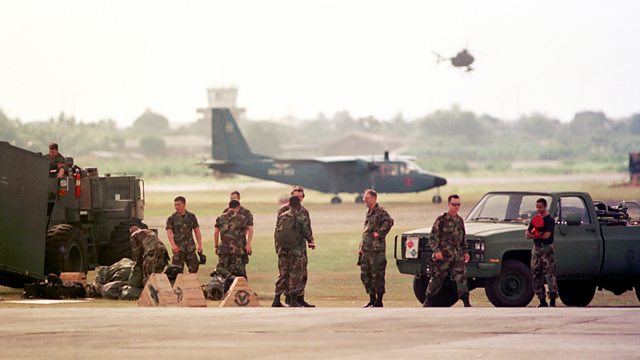 I Found my GI Father on Facebook
Ashley is a young woman who grew up in the Philippines never knowing the identity of her US soldier father. She tracked him down via Facebook - Jo Fidgen asks him how he reacted.
Ashley is one of more than 50,000 people in the Philippines known as 'Amerasians'. They are the children of American troops and local women, many of whom faced discrimination and bullying. Some were simply abandoned by their mothers who were too poor or ashamed to keep them. Ashley's mother left her with relatives at birth. All she knew about her American father was his name. That is until recently, when he got in touch via the internet.
The Mzansi Youth Choir is made up of 45 young people aged 14-24, who come from townships around Johannesburg in South Africa, and who go on to perform around the world. They even shared the stage with Columbian superstar Shakira at the opening ceremony of the 2010 World Cup. We caught up choirmaster Ralf Schmitt and some of the choristers at a sell-out concert at South Africa's National Arts Festival in Grahamstown.
A few years ago, best friends James Adair and Ben Stenning had the crazy idea of rowing 3,600 miles across the Indian Ocean. They managed it unsupported - becoming the first pair ever to do so. The attempt nearly killed them. We hear from them both about the highs and lows of their journey.
Gabriel Prokofiev has been a DJ, a record label producer as well as a performing musician. However his first love is composing - including hip hop, garage and pop but more recently he's returned to classical composing. Perhaps that's not particularly surprising with a name like Prokofiev and a grandfather who just happens to be one of the biggest names in Russian 20th Century music.
After that 7-1 thrashing by Germany, most Brazilians will probably want to forget this year's football World Cup. But there is at least one Brazilian who has fond memories of the tournament. Forty-three-year-old Heine Allemagne is the inventor of the magic vanishing spray that the referees were using to mark out white lines on the pitch for free kicks. The story of how Heine came up with the idea is as intriguing as any football match.
(Image: US military personal unload their gear, January 20, 2002, southern Philippines. Credit: David Greedy/Getty Images.)
Last on