Main content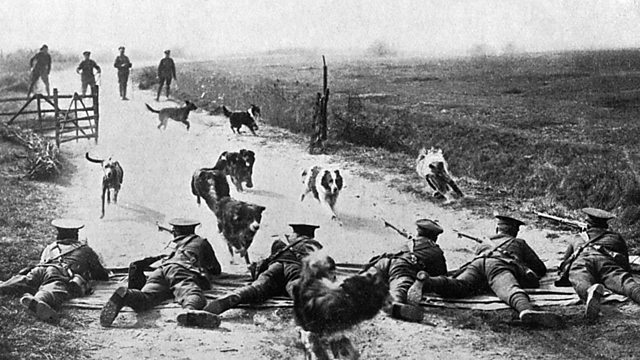 Shoeburyness, Essex: British War Dogs
At the start of World War One, Britain had just one dog in its military, whilst Germany had several thousand. Lt Col Richardson realised the immeasurable value of dogs on the front line – they could run messages from the trenches back to command in a quarter of the time that a man could, and stood less chance of being hit along the way.
Lt Col Richardson trained two dogs, Wolf and Prince, and sent them to the front line. They were such a success that Richardson was asked by the War Office to establish his British War Dog School in 1917.
Shoeburyness was the eventual location for the school, chosen because the guns of the Western Front could be heard across the North Sea. Hundreds of dogs were trained here, sourced from rescue centres such as Battersea, before the demand grew to such an extent that public appeals were made for people to donate their pets.
Location: Shoeburyness Artillery Barracks, Warrior Square Road, Southend-on-Sea, Essex SS3 9PZ
Duration:
More clips from World War One At Home