Main content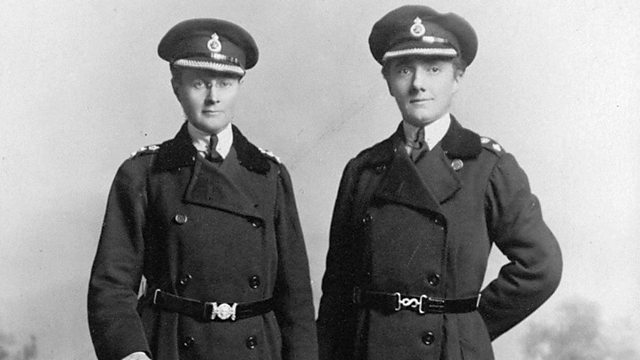 Little George Street, Westminster: Training Policewomen
At the outbreak of war suffragette campaigners pushed for the creation of women police patrols to tackle fears of "khaki fever" and prostitution linked to the presence of large numbers of troops.
Two groups of women patrols were formed.
The Women Police Service (WPS) was set up by anti-white slavery campaigner Margaret Damer Dawson while the Voluntary Women Patrols were organised by members of the National Union of Women Workers.
The WPS was the more radical organisation of the two and called for the power of arrest.
The Voluntary Women Patrols contained fewer militant feminists than the WPS and saw themselves as aides to the existing police service.
In 1919, wartime volunteer Sofia Stanley became the first female officer to join the Metropolitan Police Service.
Women officers were not allowed to make arrests until 1923.
Location: 3 Little George Street, London SW1P
Image: WPS founders Nina Boyle and Margaret Damer Dawson, courtesy of IWM
Duration:
Featured in...
Places in London that tell a story of World War One

Everyday life in the towns, villages and countryside

How war transformed the status and role of women
More clips from World War One At Home