Main content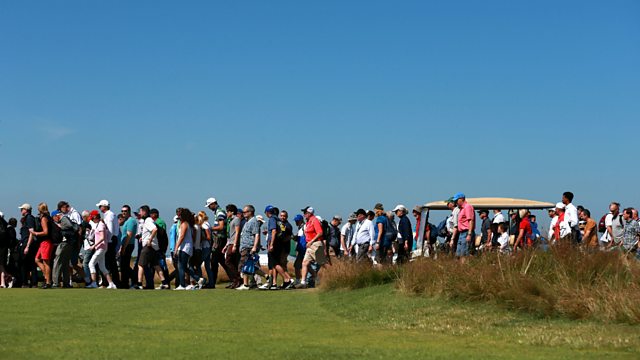 Marshal hit twice by golf balls at the Open Championship
A marshal was hit by two golf balls within an hour, during the Open Championship at the Royal Liverpool golf club at Hoylake.
Bill Davies, who was marshalling at the 16th hole, was initially struck on his leg by Rickie Fowler's ball and then on the shoulder by Charl Schwartzel's.
"It hit me on the shoulder and I went down and lay there for a little bit of time, I wasn't too bad but having two detonating things happening to you within three quarters of hour, then you know, you start worrying," said Bill.
Bill, who is the president of the Vicars Cross Golf Club in Chester, said the players apologised once they realised they had hit him.
"Rickie Fowler was more interested, first thing in the ball, when I was lying on the floor...anyway he was very good about it, he said 'I'm sorry'."
This clip is originally from 5 live Sport coverage of the Open Championship.
Duration: