Main content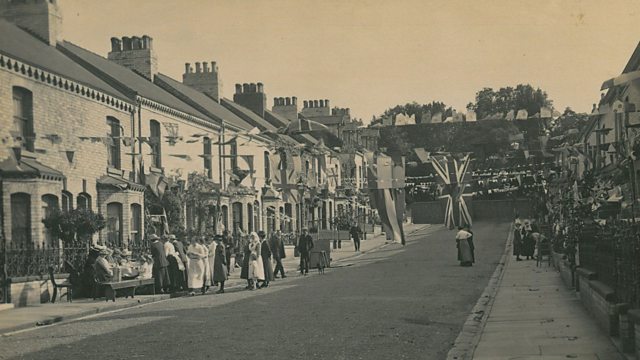 Lendal Bridge, York: Peace Day
Looking back at how the city and its residents celebrated the return of peace
The announcement of the armistice on 11 November 1918 was accompanied (for the most part) by huge relief and celebration throughout the country.
In the summer of 1919 a Peace Day was celebrated, with thousands of people in York thronging the Museum Gardens to watch fireworks, and finding vantage points along the River Ouse and on Lendal Bridge to revel in the river parades, aquatic competitions and diving exhibitions.
The end of the war had marked the end of four years of conflict, fear and tension. It meant that men and women overseas could return home to their friends and families.
The Yorkshire Evening Press reported that British prisoners of war, who had been released after the armistice, were treated to a special matinee performance at the Opera House, with performances by singers, dancers, comedians, impersonators and magicians from York and Leeds theatres.
York's Peace Day was full of amazing and eccentric scenes on the streets, in the parks and along the river Ouse and its banks. The chief attraction of the day was the aquatic festival and water carnival, lasting, with intervals for lunch and tea, from 10am to 11pm. This included a competition for boxing on a raft, a "walking the greasy pole competition," and an obstacle race. Unofficial celebrations also took place and the thoroughfares of York were occupied by children dressed as Red Indians, minstrels, and other characters parading up and down providing "music" with kettles, pans and other utensils.
Location: Lendal Bridge, York, North Yorkshire YO1 7DP
Image: Peace Day celebrations on Millfield Road, courtesy of Ryedale Folk Museum
Presented by Jonathan Cowap
Historyworks production for BBC Radio
Duration:
Featured in...
Places in and around York that tell a story of World War One

Everyday life in the towns, villages and countryside
More clips from World War One At Home