Main content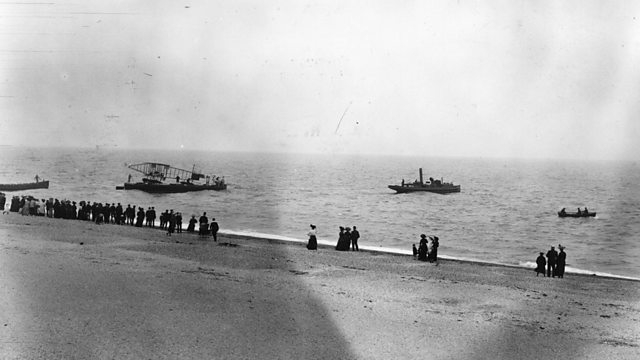 Portsmouth Dockyard, Hampshire: Mystery Zeppelin Attack
The mystery surrounding the outcome of shelling over Portsmouth Dockyard in 1916
Hampshire's sole Zeppelin raid during WW1 is shrouded in mystery.
In 1916 Commander Heinrich Mathy diverted his airship L31 to Portsmouth. Under intense fire from the dockyard he dropped several bombs. The German High Command said that Portsmouth had been "lavishly bombarded with good results". But there's no evidence of anything being hit in Portsmouth.
L31 was one of a fleet of new 'super-Zeppelins'. By the autumn of 1916 her commander, 33-year-old Heinrich Mathy, had made several successful raids on the South East of England. But a clear sky one night caused him to turn west where he hoped for cloud cover and weaker defences. In the event, the Portsmouth guns unleashed an "unearthly concert" which L31 was fortunate to escape.
Her survival was short-lived. Six days later, the airship was shot down at Potters Bar by a British fighter plane. Mathy is reported to have jumped as L31 burst into flames, and in a famous photograph the imprint of his body can be seen in the Hertfordshire soil.
Location: Portsmouth Dockyard, Portsmouth, Hampshire PO1 3LJ
Presented by Marcus White
Duration:
Featured in...
Zeppelin raids brought terror & destruction across the country.

Places around the Solent that tell a story of World War One

Zeppelin raids and aviation heroics
More clips from World War One At Home