Main content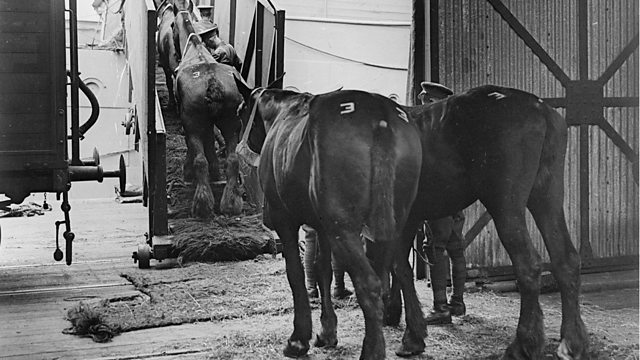 Southampton Port, Hampshire: Gateway to the War
'Port number one' for sending millions of soldiers to the front
When the first British troops left to halt the German advance in 1914 they departed from Southampton. It was one of the busiest UK ports throughout the War, recording seven million troop movements as well as exporting horses, mules, vehicles and millions of tonnes of supplies.
The British Expeditionary Force which left in August 1914 numbered some 165 thousand men. At the peak of mobilisation up to 8 troop trains were arriving at the docks every hour and up to 18 ships a day sailed across the Channel. At the same time, Imperial garrisons were arriving from places like India and Egypt to join the fighting, and wounded soldiers and refugees poured in from the start of the war.
In 1919 the Embarkation Commandant of 'Port Number One', Brigadier General Alfred Balfour, thanked Southampton for its "magnificent service" to the nation. The only memorial to that service is a small plaque on Admiralty House near Dock Gate 4.
Location: Southampton Port, Southampton, Hampshire SO14 3FU
Image: Horses at Southampton docks, courtesy of IWM
Presented by Marcus White
Duration:
Featured in...
How the army prepared the nation for conflict

Places around the Solent that tell a story of World War One

Refugees, internment, training and protest.
More clips from World War One At Home