Main content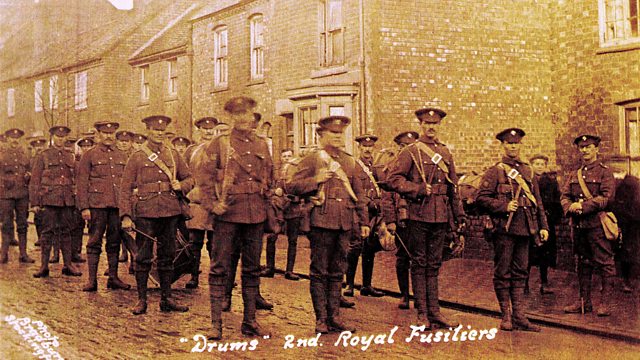 Nuneaton, Warwickshire: 3,000 Allied Troops Move In
When allied troops from Egypt took Nuneaton by storm – especially the local women
In January 1915 the 2nd Battalion of the Royal Fusiliers, the 1st Battalion of the Royal Dublin Fusiliers and the 1st Battalion of the Lancashire Fusiliers arrived at Abbey Street and Stockingford station from Egypt.
Many houses became the temporary homes for 3,000 soldiers billeted to Nuneaton to acclimatise before being sent to the front line. They caused quite an excitement amongst Nuneaton's women!
Many local girls were falling in love with these handsome men; including Helen Yeatman from Croft Road, Nuneaton.
After eight weeks of the troops getting accustomed local life and the locals getting very used to them, the time came for them to leave.
On 12 March 1915 they were assembled at The Parade not far from the centre of Nuneaton. They were marched to Dunchurch and inspected by King George before being sent to Gallipoli.
Gallipoli was one of the worst disasters for allied troops during World War One. Fortunately, Helen Yeatman's sweetheart, Private Bushill, survived and returned to Nuneaton. However, he was sent out again to the front line where he contracted malaria. On route back home, his boat was torpedoed and he died.
Location: The Parade, Nuneaton CV11 5NR
Photograph of 2nd Royal Fusiliers courtesy of David Fordham's private collection
Presented by Siobhán Harrison
Duration:
Featured in...
How the army prepared the nation for conflict

Places in Coventry & Warwickshire that tell a story of World War One

ANZAC and Commonwealth troops
More clips from World War One At Home