Main content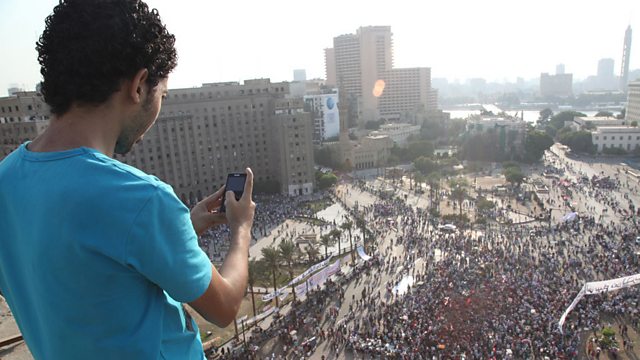 Amnesty's Video Validation
Amnesty Citizen Evidence; NY Bitcoin Regulation; Inclusive Games; Zuzanna Stanska
An online tool to validate videos purporting to show human rights abuses. Amnesty International has released a website that offers ways of probing archive and videos to determine their reliability. YouTube, for instance has become an archive of human rights abuses in all kinds of conflict zones. Click hears from Christoph Koettl, the Emergency Response Manager at Amnesty.
NY Bitcoin Regulation
New York's Department of Financial Services has embarked on a process to devise proposals to regulate Bitcoins. Benjamin Lawsky, the superintendent of the financial services, and Jeremy Bonney from CoinDesk, join Click to discuss the latest development.
Inclusive Games
When video games are devised, sometimes people with disabilities are overlooked. Call of Duty maybe a huge hit with punters but if the teams are kitted out in red and green then that's not very helpful for the colour-blind. Ian Hamilton is a designer and accessibility specialist. He discusses how video games need to be more inclusive for people with disabilities.
British Council Young Creative Entrepreneur (YCE) Award
Zuzanna Stanska is a Polish art historian, founder of Moiseum, a creative consultancy for museums and cultural institutions in Poland, and winner of the British Council Young Creative Entrepreneur (YCE) Award 2014. Click invited Zuzanna Stanska when she was recently in the UK on a tour of London's creative businesses as part of her British Council award, and asked her about her innovations in the world of art and tech.
(Photo: Tahrir Square, Egypt, 2012 – used with the kind permission of WITNESS)
Chapters
Amnesty Citizen Evidence

A tool to validate videos purporting to show human rights abuses

Duration: 05:34

NY Bitcoin Regulation

Benjamin Lawsky discusses New York's plans for Bitcoin regulation

Duration: 07:24

Inclusive Games

Ian Hamilton describes how to make games inclusive for people with disabilities

Duration: 04:12

Zuzanna Stanska: British Council Young Creative Entrepreneur (YCE) Award

Zuzanna Stanska discusses her Young Creative award for innovations in art and technology

Duration: 04:44