Main content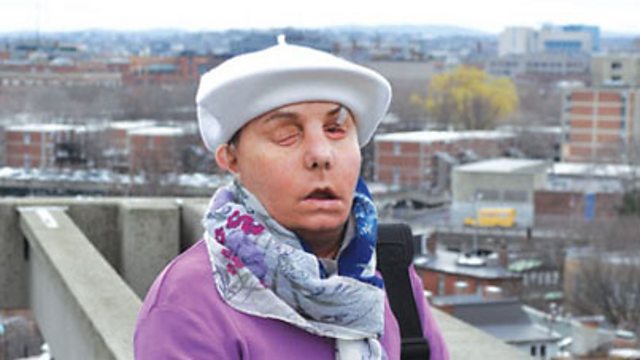 My Face Transplant Transformation
Carmen Blandin Tarleton survived an an attack which left her with 80% burns. She was given a face from a donor with a different immune system.
In 2007 Carmen Blandin Tarleton was attacked in her home by her former husband who used a baseball bat and an industrial-strength chemical that left Carmen with 80% burns. She made a slow recovery, but she would never look the same. She had lost her eyelids and her new face was a patchwork of skin grafts. Last year, Carmen underwent a risky and life-altering operation: a face transplant. She was the first person in the world to be given a 'mismatched' donor face - meaning her immune system was different to that of her donor.
Jaan Tatte has written and performed some of Estonia's most popular songs. Instead of opting for the glamour of the celebrity lifestyle, Jaan lives on a deserted island off the coast of Estonia. It's a bird sanctuary, which in the summer attracts tourists. But, in the winter, Jaan and his wife are pretty much the only people living there with just a boat visiting once a week, bringing supplies of food and drink. The BBC's Damien McGuinness travelled to meet them.
Zoologist and documentary maker Lucy Cooke loves what she describes as "weird" animals. From sloths to poisonous frogs, from hyenas to Pygmy elephants, she's travelled the world to find the untold stories of the freakiest and creepiest animals on the planet - and she's campaigning to save them. She tells Babita how she became passionate about animals.
Reza Pakravan is an Iranian endurance cyclist who calls himself a professional adventurer. His thirst for living life on the edge has earned him the world record for cycling across the Sahara desert in just 13 days. Last year Reza set himself another challenge to cycle through 13 countries in just 102 days, but the journey proved to be more than a test of physical endurance.
Photo courtesy of Brigham and Women's Hospital