Main content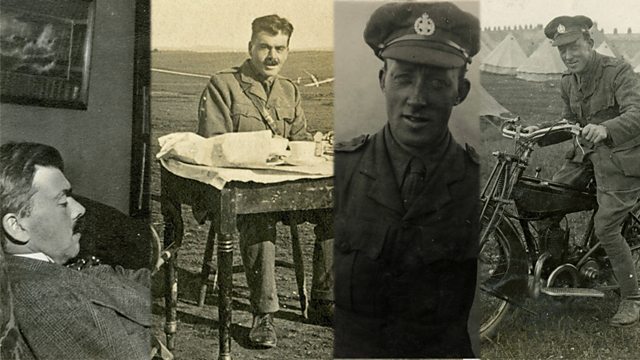 Shrewsbury School, Shropshire: The Teachers Who Went to War
Letters from teachers at the front line
"The only thing I'm afraid of is that I shall be afraid."
This is the portrait of a friendship, the story of two young men who came to teach at a public school where they enjoyed the happiest time of their lives. But in 1915 following the death of a friend in the Great War they both enlisted.
Southwell and White joined Shrewsbury School to teach classics in 1910. They were inspiring and inspired teachers; spoken of with love and affection by pupils and colleagues alike.
Southwell was the more flamboyant of the pair. White was somewhat reserved, more diffident. Both were great letter writers and from those letters their personalities come into sharp focus. They talk about their time at the school with nostalgia, remembering the start of term, nights without sleep spent marking essays at the end of term, rowing on the river and the trivia and daily life of a boys' school in the early 1900s.
Then in 1916 came the Battle of the Somme…
Location: Shrewsbury School, Shrewsbury, Shropshire SY3 7BA
Images: Southwell (far left and centre left) and White (far right and centre right), courtesy of Dr Mike Morrogh
Duration:
More clips from World War One At Home