Main content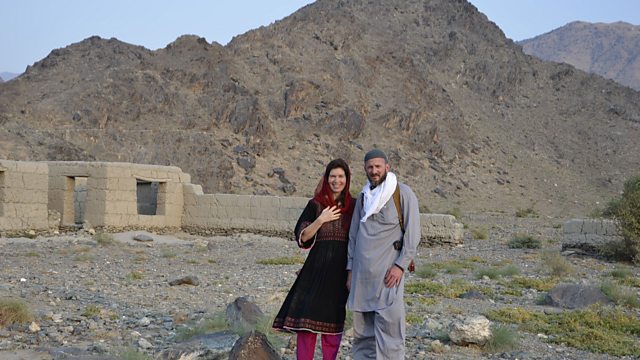 Undercover with Afghan Tribesmen
Former US solider, Jim Gant and his wife, war-correspondent Ann Scott Tyson tell Babita Sharma how they gained the trust of Afghan tribesmen by adopting their way of life.
Jim Gant spent years in Afghanistan and Iraq training indigenous fighters. In order to gain the trust of local people, Gant began embedding the troops he led with Afghan tribes, adopting their style of dress and way of life. His unconventional approach earned him the nickname 'Lawrence of Afghanistan'. In 2010, Jim met war correspondent Ann Scott Tyson and the pair fell in love. Risking her life, she joined him in Afghanistan.
Braz Dos Santos is one of the world's best lambada dancers. He was making a living as a fisherman in the town of Porto Seguro in southern Brazil where the lambada craze was born. It has since taken him around the world. His life story has now been made into a new dance show Brazouka. We caught up with him during a break from rehearsals in Scotland, and told us about his early life.
Natacha Tormey grew up in the Children of God cult. She was taught to believe that the world would end at any moment and was subjected to physical, psychological and sexual abuse from a young age. At the age of 18, she managed to escape the cult and was faced with the prospect of building a new life and creating her own identity.
Fran Capo is an author and comedian with a remarkable talent - she holds the record for being the world's fastest talking female. She can speak at 11 words per second. Scientists believe the part of her brain dedicated to speech may explain her abilities.
(Photo: Jim Gant and war correspondent Ann Scott Tyson in the Afghan mountains)
Last on
Broadcasts