Main content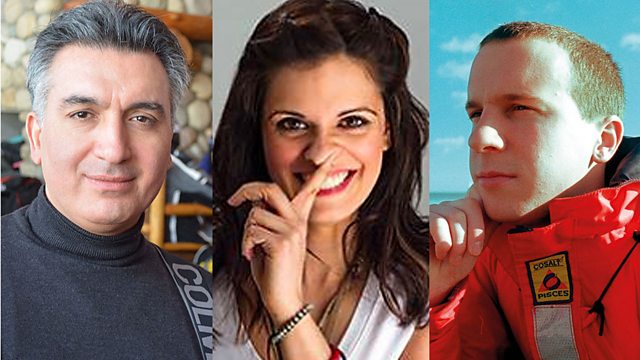 Shipwreck, Jail, Inferno and Comedy
Sentenced to death: Matthew Bannister speaks to the man held for 5 years in Iran and the wife who fought to free him. Plus surviving an Arctic shipwreck, and an Australian inferno
Antonella Mega fought for five years to save her husband: Hamid Ghassemi-Shall was arrested on a trip to Iran in 2008 and sent to Evin prison. He was accused of helping his brother to spy for a dissident group but no evidence was ever produced. With Hamid facing imminent execution, Antonella didn't rest until she helped secure his release just last year.
Matt Lewis tells us how he survived a shipwreck in the Southern Ocean in which seventeen men died. He was scientific officer on the fishing boat Sudur Havid which went down in heavy seas in 1998. His book is called Last Man Off.
Actress Nadia Manzoor was brought up in London in a Pakistani Muslim home where she spent her childhood rebelling against her family. She has now turned her life story into a one woman show.
In 2011 Turia Pitt was caught in a bush fire as she ran an ultra-marathon in the Kimberley region of Western Australia. She received burns to more than 60% of her body. She still bears the scars but has not been deterred from following her love of extreme exercise.
Picture: Hamid Ghassemi-Shall (L); Nadia Manzoor; Matt Lewis (R)
Picture Credit: Matt Lewis photo courtesy of Cosalt/Aberdeen Journals
Last on

Broadcasts