Main content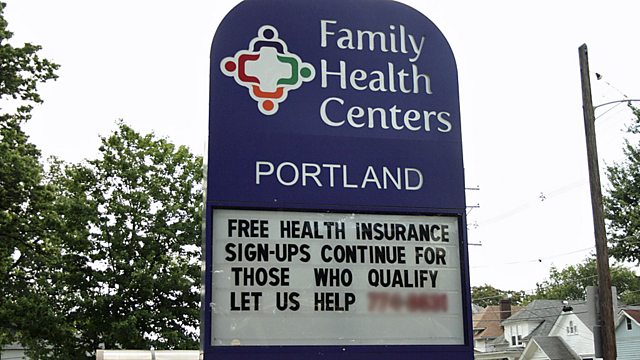 Kentucky learns to love Obamacare
How the Affordable Care Act, or Obamacare, is changing lives in Kentucky, even as opposition continues.
Claire Bolderson reports from Kentucky on how the Affordable Care Act, or Obamacare as it is known, is changing lives. Tens of thousands of Americans who previously had no health insurance now have access to free or subsidised care. But there are still strong objections to the law. Many Americans don't like the government telling them they must get insurance and what that insurance should cover.
Others object to having to buy insurance for their employees. While even some of those feeling the benefits are worried about the long term costs of the new law. With political and legal challenges continuing, the Governor of Kentucky, the only southern state to have embraced all the provisions of Obamacare says he is convinced the doubters will eventually be won over.
(Image: Sign outside Louisville clinic reminding people to sign up for health care. BBC Copyright)
Last on
Broadcasts