Main content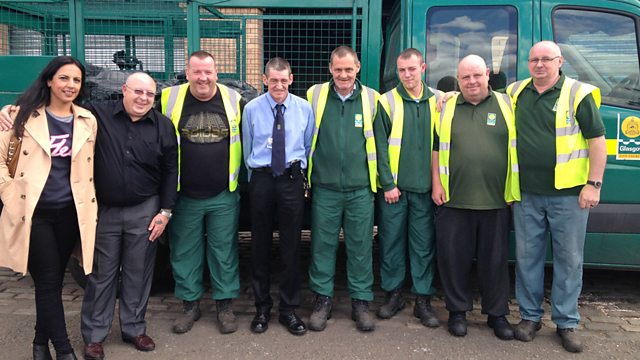 Back to Charm School
Can Glaswegian native charm be given a polish in time for the Commonwealth Games? And, should it be? Aasmah Mir reports.
In the run up to the Commonwealth Games on 23 July more than 48,000 Glaswegians – from waitresses to taxi drivers to bin men – have been attending charm school where they have been taught how to speak 'properly', project positive body language and maintain eye contact whilst talking to visitors.
Aasmah Mir examines the Glasgow Welcomes programme, based around principles developed by the Walt Disney Corporation. She goes on the course and hears how local service staff have been tutored on accepting compliments gracefully, learning techniques on how to remember names and above all, smile.
This appears to be a common trend before a mega sporting event arrives in a city. Certain foods were banned during the Beijing Olympics, while World Cup volunteers in South Korea were given lessons on how to behave around tourists. There is a reputational risk in staging these kinds of global attractions and organisers know that they have one chance to get it right. Not only does the city get an overhaul with new stadiums and roads, but the people too are expected to be on their very best behaviour.
Aasmah visits her home city and asks whether the Glaswegian native charm can be given a polish in time for the Commonwealth Games and, more importantly, whether it should be.
(Photo: Aasmah Mir, far left, with refuse collectors from Glasgow's eastern depot. BBC copyright)
Last on
Broadcasts