Main content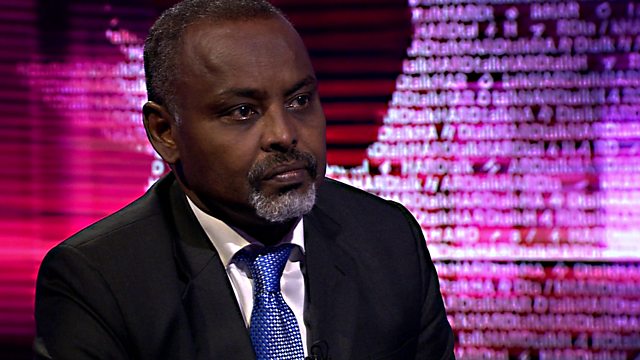 'Al-Shabab members deserve to die' says former mayor of Mogadishu
The former mayor of Mogadishu, Mohamoud Nur has defended comments he made earlier this year that members of Islamist militant group al-Shabab should be "eliminated on the spot," rather than arrested. The comments were made after bombings in the capital targeted government officials.
"They deserve to die because they kill innocent civilians," he said. "They don't discriminate the military and the civilians. They don't discriminate the women and the children from other people."
Mr Nur added that young people at risk of being drawn into the group need to be given opportunities, jobs and training to steer them away from extremism.
Duration: